Sigma Labs And Materialise Sign MOU To Integrate Real Time Melt Pool Analytics With Advanced Control Technology
Sigma Labs and Materialise signed a non-binding Memorandum of Understanding to cooperate in integration of the Materialise MCP Controller with Sigma Labs's PrintRite3D technology. Combining the sophisticated control technology with in-situ process monitoring for metal additive manufacturing will give customers maximal control on the production process, allowing them t o become even more productive.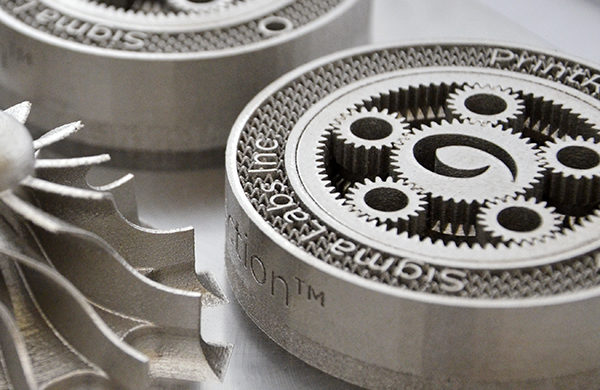 Image Via: Sigma Labs
The two companies are partnering to integrate this inspection tool with the Materialise Control Platform (MCP). The MCP is an embedded hardware solution that answers the growing need for broader and more straightforward control over the AM process by giving full control to the end user.  The companies have identified the potential to integrate the MCP with Sigma Labs's PrintRite3D® real-time meltpool analytics anticipating that the result will be a unique integrated product solution for volume manufacturing.
John Rice, CEO of Sigma Labs, said, "I believe that this project has the potential to be an important leap forward for the metal additive manufacturing industry. Sigma Labs and Materialise are collaborating to be able to present a unique, integrated product solution for volume manufacturing, with machine validation, process validation, and in-process-quality-validation in production. The requisite business relationship to best take this initiative to market is under joint review by the companies. It is a great privilege for Sigma Labs to partner with Materialise on this project because Materialise is one the preeminent technology founders in the AM  space with deep knowledge of the software and the control systems tools required to operate in complex and dynamic environments. Accustomed to the legacy of classical machine tooling and CNC equipment in manufacturing metal parts, few yet appreciate that 3D metal printing is a total reinvention of how metal is created into metal parts. In the laser-powderbed process there are several machine and process factors that cause machines to be unrepeatable. The solution for managing these variables is better controls and software tools that drive additive manufacturing machines, like a self-driving automobiles. Materialise and Sigma Labs are allying on what I believe may become a significant breakout towards this solution."
Source: Sigma Labs