Desktop Metal Launches New Studio System+ and Studio Fleet for In-office Metal 3D Printing
Despite having quite recently launched its first metal 3D printing system for the desktop, Desktop Metal has evidently been working hard to improve upon its existing technology. The company has just announced its latest products: the new Studio System+, which features higher resolution printing and more functionalities than its predecessor, and Studio Fleet, a custom-configurable solution for low- to mid-volume production in the office.
Massachusetts-based Desktop Metal unveiled its original Studio System metal 3D printer in 2017, after years of garnering attention and anticipation in the additive manufacturing industry. The machine was the first metal 3D printing system designed specifically for the office and rapid prototyping applications. Comprising a 3D printer, debinder and furnace, the three-part metal AM system was and is aimed at making metal 3D printing more accessible, simpler and safer.
"As our office-friendly systems are making their way to customers throughout the country, we're excited to announce the launch Studio System+ and Studio Fleet which together offer enhanced features for metal prototyping and low volume production," commented Ric Fulop, CEO and Co-founder of Desktop Metal. "Engineers and designers who are looking to push the limits of metal 3D printing with small parts or parts with fine details can now achieve even higher-resolution, with a customizable system configuration for greater process efficiency and throughput right on the shop floor."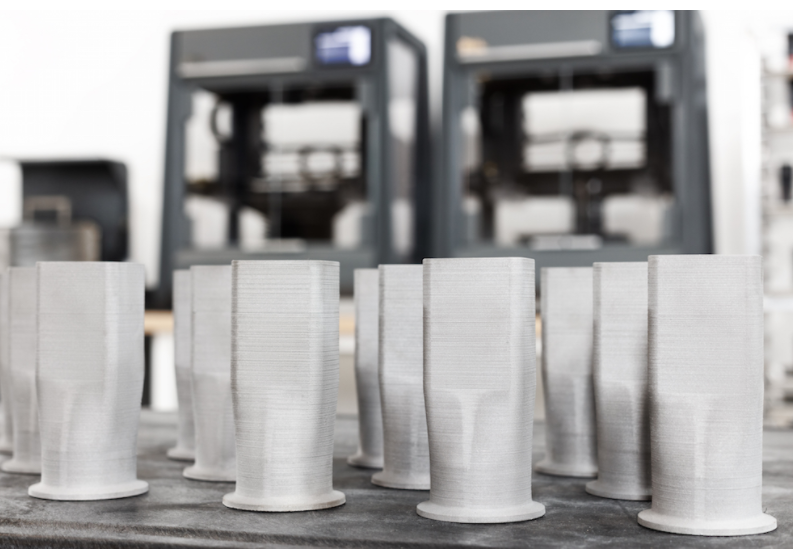 Studio System+
The newly release Studio System+ builds on the success of its predecessor while integrating new hardware and software updates for higher throughput and more ease of use. Perhaps the biggest update is that users can achieve higher resolution printing thanks to a new swappable high resolution printhead.
This new feature creates the possibility of printing smaller parts with finer detail and smoother surface finishes. In fact, Desktop Metal says the Studio System+ is even capable of printing parts with similar properties to those produced using metal injection molding, sintered voxel sizes as small as 240 microns in XY by 45 microns in Z—smaller than a grain of table salt. The increase in resolution, Desktop Metal adds, makes the system ideal for producing parts for consumer electronics, medical devices and for the automotive sector.
The new Desktop Metal machine also integrates an in-chamber build plate camera which live streams the print process for real-time monitoring, as well as new software updates including automatic mold lock prevention, part positioning and fleet management.
The debinder and sintering furnace of the Studio System+ come with new stackable shelves, which increases the part capacity of the debinding and sintering process. In other words, users can debind and sinter their metal parts more quickly and efficiently by doing them in bulk. The 3D printer has also been updated with a new retort box design which encourages thermal uniformity.
Finally, with the Studio System+ users now also have the option of using external gas tanks or a house gas line, lowering the operation costs significantly.
 Studio Fleet
Desktop Metal's new Studio Fleet is a custom-configurable solution developed specifically to enable in-house 3D printing for low- to mid-volume production. The scalable setup uses the Studio System+ technology to rapidly turn out production metal parts with high resolution and complexity. With the new product, Desktop Metal says it is aiming to deliver "accessible and scalable manufacturing that adapts to diverse business needs, part requirements, production volumes and cost constraints."
Presently, the Studio Fleet system is available in two configurations: 3:1:1, which comes with three 3D printers, one debinder and one furnace and enables users to achieve a 200% increase in throughput with just a 50% increase in system cost; and 5:2:1 which has a 400% increase in throughput for a 100% increase in system cost.
"Since the introduction of our original Studio System, we've worked closely with hundreds of customers across major industries—aerospace, automotive, consumer electronics, cosmetics, and more—to identify key applications and their requirements to incorporate metal additive manufacturing into the design process" said Fulop. "This research continues to inform our
product development, and we are excited to release an enhanced version of the world's first office-friendly metal 3D printing solution that will help customers more effectively meet those needs."
 Pricing and availability
Desktop Metal is currently shipping out its original Studio System to those with reservations in the United States. Interested customers can reportedly still reserve the original system until October 5, 2018.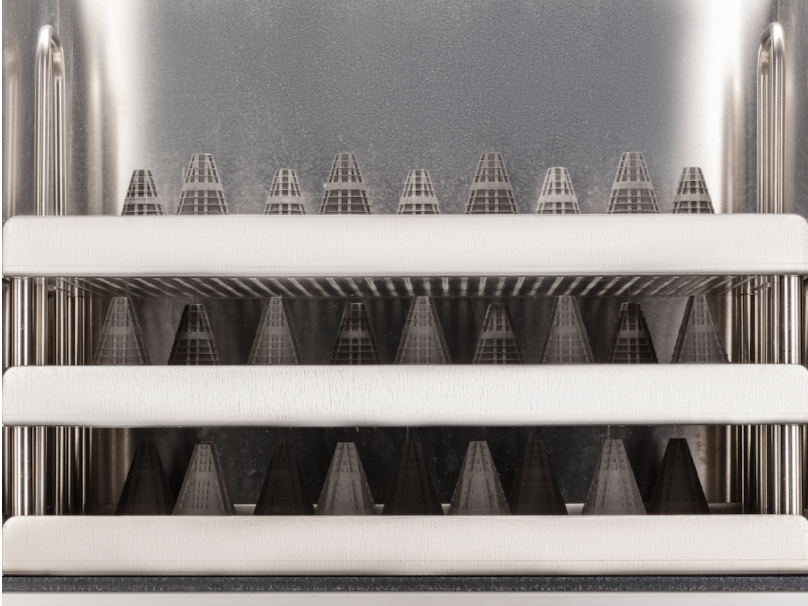 The new Studio System+, for its part, is available to reserve immediately and will sell for $160,000 or $60,000 for just the 3D printer. Those seeking to upgrade their existing Studio System order to a Studio System+ have the opportunity to purchase the upgraded features of the new machine on request (and with a discount).
For pricing information about the Studio Fleet system, interested customers can get more information from Desktop Metal.
Source: 3D Printing Media Network