Formlabs Enters 2022 With New 3D Printers and Resins
Jan. 04, 2022, Formlabs, the leading 3D printing company, announced at CES 2022 the launch of the Form 3+ and Form 3B+ printers, their fastest 3D printers to date, available and shipping globally today. These printers are the result of three years of work vastly improving their trademarked Low Force Stereolithography technology that was first introduced in 2019 with the Form 3 and Form 3B, which quickly became the best selling professional SLA 3D printers on the market. These new iterations feature enhanced hardware components and software updates that significantly improve print speed, print quality, support removal, and provide an overall better user experience.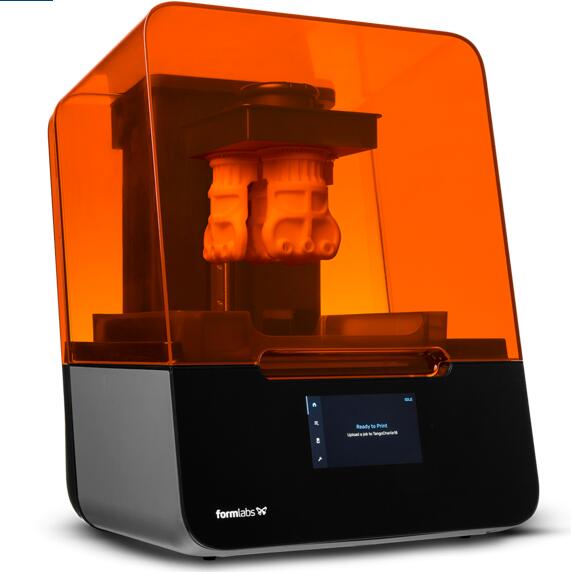 Formlabs is committed to continuously improving and refining the user experience of their products and has designed the Form 3+ and Form 3B+ with speed, quality, and workflow efficiency in mind. The Form 3+ and Form 3B+ leverage powerful, higher-intensity lasers and new material settings to optimize laser exposure and print up to 40% faster than earlier models.
The launch of Form 3+ and Form 3B+ includes their next generation Build Platform 2, which uses patented Quick Release Technology and a flexible print surface to instantly release parts from the build platform. Users can quickly and easily remove parts from the print surface without tools in seconds, eliminating the need to scrape parts off the build platform, ultimately streamlining post-processing efficiency and avoiding damaging parts.
Formlabs also announced ESD Resin, the company's first static-dissipative material, developed for applications that require ESD-safe parts to protect objects and electronics sensitive to unregulated static discharge. With this new resin, Formlabs opens up new 3D printing applications in electronics manufacturing, automotive, and aerospace industries with one of the only affordable, tough, high-quality, ESD-safe materials in the SLA 3D printing industry.
This expansion of Formlabs' printer repertoire and materials library demonstrates the company's commitment to building an ecosystem of hardware, software, and materials that will further its mission of expanding access to digital fabrication. With more than 90,000 printers sold, there are more Formlabs printers installed around the world than any other professional 3D printing company in the market. This success is a result of Formlabs' laser focus on delivering on its promise of creating best-in-their-class 3D printers, materials, and software that is accessible and easy to use.
Max Lobovsky, CEO and co-founder of Formlabs, said: "Formlabs created the professional desktop printer market, and our Form 3 has become a best-seller. The Form 3+ is the next iteration designed to help users go from idea to part in hand as quickly and easily as possible. With Build Platform 2, we've improved the entire 3D printing workflow to make it easier than ever to create. The adoption of 3D printing relies on the technology's ability to be easy to use and fast. Every piece of hardware we create is held to that standard to ensure anyone can walk up to a printer and start creating."
Source: Formlabs
For press release, welcome to send to 3D Science Valley at 2509957133@qq.com