Smith+Nephew Launches New Total Ankle and Total Shoulder Replacement Technologies
August 31, 2021, Smith+Nephew (LSE:SN, NYSE:SNN), the global medical technology business, announces it will feature its recently expanded Extremities portfolio at the American Academy of Orthopaedic Surgeons 2021 Annual Meeting being held in San Diego, CA. The exciting new portfolio is the result of acquiring the Extremity Orthopaedics business of Integra LifeSciences earlier in 2021, and includes solutions for upper and lower extremity arthritis, and fracture management of the shoulder, elbow, wrist, hand, foot and ankle.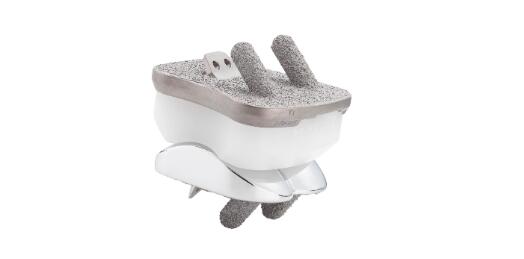 Smith+Nephew is also announcing the full market release of two key products in the total ankle and total shoulder replacement segments – the CADENCE Total Ankle Flat Cut Talar Dome System and ATLASplan™ Shoulder 3D Planning and patient-specific instrument (PSI) System.
The CADENCE Total Ankle Flat Cut Talar Dome (System) expands Smith+Nephew's continuum of care for patients with end stage ankle arthritis. The new system allows surgeons to treat a wide range of patients with varying anatomy and deformity for primary and revision procedures, while simultaneously addressing the customer segment that is looking for the efficiency of a surgical approach with one simple cut on the talus.
David Pedowitz, MD, MS, FACFAS of Rothman Orthopaedic Institute implanted the first CADENCE Flat Cut Talar Dome ankle prosthesis and commented, "The flat cut talar dome is a great addition to the CADENCE portfolio that broadens the deformities I can address without taking away from the streamlined instrumentation and advanced anatomic design that CADENCE is known for."
The CADENCE System has garnered positive feedback among surgeons for advancements in implant and instrument design, along with a streamlined surgical technique. It incorporates features designed to help reduce potential clinical complications, accommodate various patient anatomies, and address common challenges with ankle arthroplasty.
ATLASplan software was developed in conjunction with Materialise– a leader in 3D planning and printing for medical applications. It provides a web-based, user-friendly interface for shoulder arthroplasty preoperative planning as well as a patient-specific surgical guide that utilizes the base of the coracoid for stability allowing for reproducible guide pin placement. ATLASplan 3D planning along with patient specific instrumentation is designed to facilitate greater accuracy in the OR1 compared to 2D imaging without templating. An optional PSI system can be ordered to help a surgeon translate the preoperative plan to the OR.
"The ATLASplan™ software allows me to fully review a patient's anatomy in both its current and pre-morbid state, and develop an operative game plan prior to stepping foot in the OR," said Matthew Ramsey, MD, of the Rothman Institute and a design surgeon of the Titan™ Shoulder System.
Source: Smith Nephew 
For press release, welcome to send to 3D Science Valley at 2509957133@qq.com