Xjet Announces Commercial Availabilit of Alumina Ceramic
Initially presented in 2018, alumina ceramic is now commercially available for XJet's nanoparticle jetting 3D printers, adding to the company's portfolio of additive manufacturing materials. Alumina (aluminum oxide) was chosen for development because of its wide use as a technical ceramic and the evident market demand to see parts produced with the benefits of XJet NanoParticle Jetting™ (NPJ) production.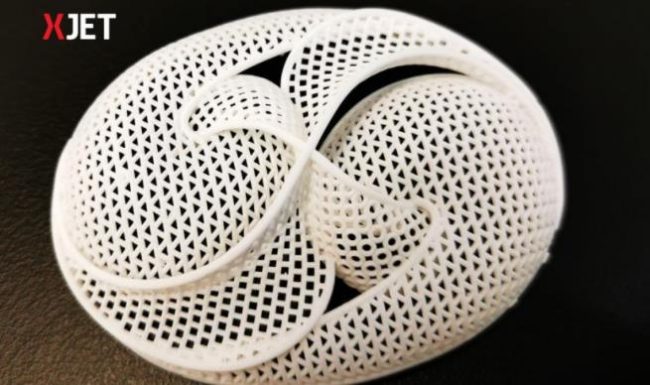 The alumina ceramic has been successfully tested over the course of a few months by a global customer in the USA. In conjunction with rigorous dialogue and testing with the industry, the decision to introduce alumina into the XJet repertoire fits the business' desire to bring on the benefits of AM into the world of ceramics.
"As alumina is the most widely used technical ceramic, and the most cost-effective, it made perfect sense to introduce that as our second ceramic material after zirconia," stated Dror Danai, CBO, XJet.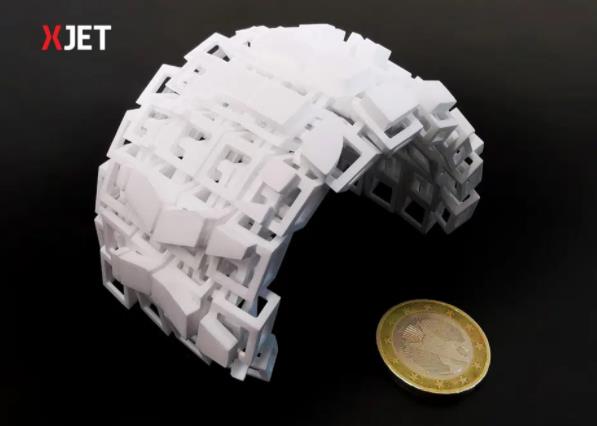 Offering extremely high mechanical strength, high hardness as well as very good electrical insulation, alumina also has high wear resistance, high thermal conductivity and resistance to high temperatures. Both alumina and zirconia are technical ceramics with very good resistance to chemicals (non-corrosive), are great insulators and are very hard materials. As such they are hard to machine using traditional methods such as CNC, especially after they have been sintered into shape.
Now with XJet additive manufacturing (AM) systems, this limitation is lifted and manufacturers can capitalize on the benefits of additive manufacturing, creating parts with complex geometries and internal cavities that were not previously possible with traditional ceramic manufacturing technologies. XJet NanoParticle Jetting technology with its use of soluble support material can manufacture extremely accurate near-net-shape parts with ultra-fine detail and smooth surfaces.
"We are pleased to bring this extremely useful and valuable technical ceramic material to market, adding to our dynamic AM portfolio," continued Danai. "New materials open up new avenues for our existing, as well as prospective customers and serve to enhance their business opportunities."
Source:  Xjet3D
For press release, welcome to send to 3D Science Valley at 2509957133@qq.com