Dunlee Doubles Tungsten 3D Printing Capacity

 Technology enables 3D-printed anti-scatter grids, among other products
Dunlee is adding new 3D tungsten printers to its machine park, which will more than double its capacity. The new printers allow Dunlee to keep pace with the increasing demand for 3D-printed tungsten parts, especially anti-scatter grids that are used in CT systems worldwide.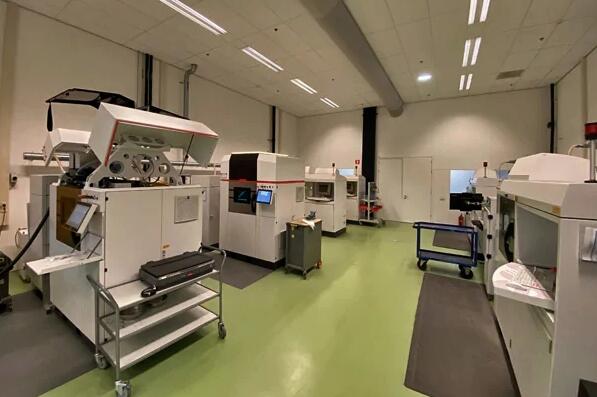 Image via Dunlee

 One of world's largest tungsten printer parks
Dunlee has produced tungsten parts for more than 10 years at a dedicated machine park that now runs 24/7. With the addition of the new machines, it is among the largest tungsten printer parks in the world.

 Dunlee doubles tungsten printing capacity
"Tungsten printing is challenging, particularly when printing a high volume of complex parts with precise specifications," says Alexander Eitel, Head of Marketing and Business Development. "These new M290 printers from our partner EOS are designed for applications requiring outstanding detail resolution and high quality. They will allow us to ramp up production to meet the needs of CT manufacturers who are introducing new products."

 Tungsten is well-suited for complex parts
Dunlee has built its business on understanding the clinical context of its parts and the exacting requirements of medical equipment manufacturers. In addition, Dunlee is the ideal partner for companies who demand consistent quality without variation. In addition to radiation-shielding capabilities, tungsten is particularly well-suited for complex geometrical shapes, high temperature applications, and components with very small details. It is also non-magnetic and resists wear.
Source: Dunlee