Optomec Customers Surpass 10 Million Turbine Blade Repairs by Metal AM
In a recent survey of Optomec's 100+ customer installations using its 3D metal printers specifically for gas turbine component repair, Optomec has calculated that over 10 Million turbine blades have been refurbished.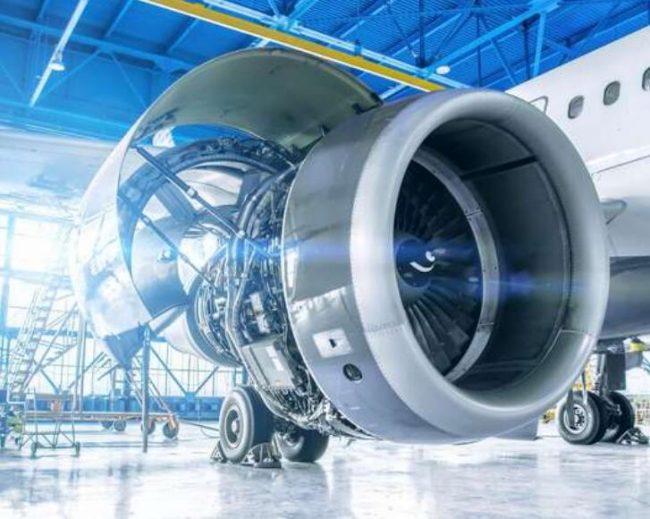 Image via Optomec
Optomec has Metal Additive Repair machines installed at all leading gas turbine OEMs, in both the Aviation market for aircraft engines and the Energy market for power generation. Additionally, many of the 3rd party Maintenance Repair and Overhaul (MRO) shops also use Optomec systems. The solutions include Optomec's Huffman brand 5-axis Laser Cladders and its LENS brand Metal Additive 3D Printers—both based on Directed Energy Deposition (DED) technology that Optomec was first to bring to market.
Common production applications include the repair of turbine blade tips, seals and wear surfaces; compressor blades, including titanium alloys; vanes, shrouds and other high value components. Optomec's automated solution typically replaces manual operations, such as Tungsten Inert Gas (TIG) welding, and drastically reduces the cost of routine maintenance. The ROI of Optomec's machinery has been recently calculated to be in excess of 180%. In addition, Optomec's laser-based processing provides superior mechanical performance due to its optimal metallurgy and minimal heat input, compared to manual operations.
"We are really excited to reach this important milestone for both the Additive Manufacturing segment and, more important, for our gas turbine customers." said Mike Dean, Marketing Director at Optomec. "Chances are that if you fly much, you've probably flown with an engine that was maintained with an Optomec laser cladder." Optomec's laser cladding systems are the most widely-adopted in the industry and are approved for aviation maintenance in 15 countries.
Optomec's customers benefit specifically from innovations in the following critical areas: 1) proprietary vision and adaptive control software 2) controlled inert atmosphere processing for superior metallurgy 3) turn-key repair process recipes and 4) automation solutions that enable higher throughput batch processing.
Optomec is a privately-held, rapidly growing supplier of Additive Manufacturing systems. Optomec's patented Aerosol Jet Systems for printed electronics and LENS 3D Printers for metal components are used by industry to reduce product cost and improve performance. Together, these unique printing solutions work with the broadest spectrum of functional materials, ranging from electronic inks to structural metals and even biological matter. Optomec has more than 300 marquee customers around the world, targeting production applications in the electronics, energy, life sciences and aerospace industries.
LENS is a registered trademark of Sandia National Labs; Aerosol Jet is a registered trademark of Optomec. AutoClad is a common trademark of Optomec, Inc.
Source: Optomec