Sirrus and Sartomer Advance Fast-Curing 3D Printing Resins
Sartomer, a pioneer in advanced photocurable resin solutions, and Sirrus, a developer of novel methylene malonate monomers and oligomers, are partnering to create new fast-curing methacrylate 3D printing resins. Experts from the companies will reveal these innovative technologies at RadTech Orlando 2020.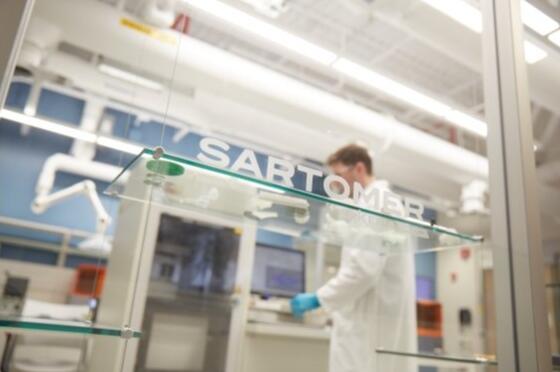 The new 3D printing resins are based on the copolymerization of methylene malonates and methacrylates. "Research has demonstrated that methylene malonate comonomers can significantly enhance the UV-cure rate of some methacrylates," said Mark Holzer, Sirrus Vice President of Application Development.
"The collaboration between Sirrus and Sartomer is yielding discoveries that are leading to development of new resins for 3D printing that will open up new regimes of printing and physical properties performance," said Jeff Klang, Global R&D Director – 3D Printing, Sartomer.
At RadTech 2020, Sirrus will present related research on the UV curing of methylene malonates. Sartomer will present research on a variety of additive manufacturing topics including new N3xtDimension® photocurable resins for 3D printing; methods to achieve high heat resistance in 3D printing applications; new high-performance materials for 3D printing; and binder development for the 3D printing of ceramic.
Technical experts from both companies will be on hand to discuss methylene malonates and their role in the next generation of 3D printing resins. Sirrus representatives will be at booth 422 and Sartomer representatives at booth 501.
Source:  Sartomer