Lithoz presents INCUS, the new metal AM machine maker
Incus GmbH, the new additive manufacturing company working with metal materials, has evolved from ceramic AM specialist Lithoz GmbH and will be presented this November at the Formnext 2019.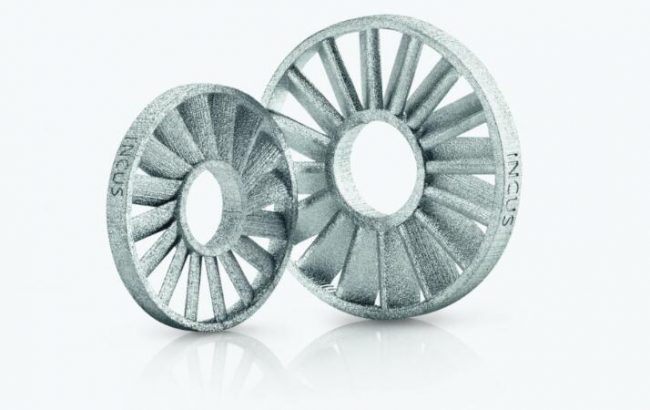 Image via Lithoz
The company's Hammer series machine utilizes photopolymerization for the additive manufacturing of metal components. This technology combines excellent surface aesthetics for fine structures with cost-efficiency, reproducibility and an increased manufacturing speed. The process uses a feedstock which improves working environment safety, eliminates the need for investment in protective gas atmosphere solutions and offers reproducibility without elaborate process parameters.
Dr. Gerald Mitteramskogler, CEO of INCUS, said, "With our new printer series, it is not only possible to produce very small complex components with the finest of surface structures, but also to use new metal powder mixtures, such as non-weldable powders. We have already seen in material development projects with our customers that we can achieve similar material properties compared to metal injection moulding, one of the conventional mass production methods for metal parts. We are always eager to tackle the challenges related to new materials or geometries to benchmark our process."
Two beta machines are reported to have been in use for development for over a year, and feasibility studies have shown that the expectations for the technology are being met.
Dr. Johannes Homa, CEO of Lithoz, said: "When Dr. Mitteramskogler started working on metal powders using the basis of Lithoz technology, I was immediately intrigued by the new possibilities. I am now happy and proud to see the successful development of this new technology. We wish Gerald and his team every success and are happy to have once again contributed to the 3D hub in Vienna."
Source: Lithoz