GE Additive Opens Arcam EBM Center of Excellence in Sweden
GE Additive has announced the opening of its Arcam EBM Center of Excellence in Gothenburg, Sweden. Situated at the Mölnlycke Business Park – in Härryda municipality, southeast of Gothenburg – and with capacity for up to 500 employees, the new 15,000 square meter facility, triples the floor space of Arcam EBM's previous site in Mölndal.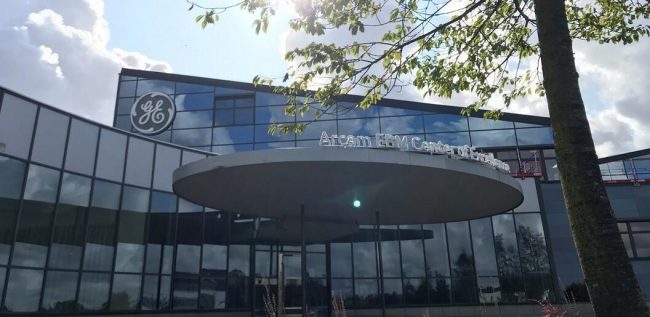 Continued investment in manufacturing sites sees 15,000 sqm ultra-modern facility open in Gothenburg to meet growing industry demand for electron beam melting (EBM) technology
Having production, R&D, training facilities and support functions all housed under one roof, allows GE Additive to put Lean manufacturing at the heart of its operations to increase production capacity.
As more industrial additive users begin to make the shift to serial production, demand for Arcam EBM systems continues to grow. The new Arcam EBM Center of Excellence with an increased manufacturing footprint and focus on R&D will meet that demand and maps to GE Additive's continued investment in its facilities in the United States and Europe.
"The Arcam EBM team in Gothenburg is energized to be in its new home – a dynamic, sustainable workplace – in a great location. We will harness that energy and continue to research, innovate and drive EBM technology further," said Karl Lindblom, general manager GE Additive Arcam EBM.
"Throughout, we have benefitted immensely from GE's experience and know-how in applying Lean manufacturing. Customers joining our annual user group meeting next month will be the first to see our Center of Excellence – which we hope will become a focal point for the entire additive industry," added Lindblom.
Source: GE