2020 Ford Mustang Shelby GT500 Will House Two 3D-Printed Brake Parts
As the cost to 3D print components drops, we're beginning to see more vehicle incorporate the breakthrough technology. Numerous automakers plan to include more 3D-printed components in future vehicles, and on deck is the upcoming 2020 Ford Mustang Shelby GT500.
Ford said on Tuesday that its new Shelby GT500 will have two 3D-printed brake components. The larger announcement dealt with the ongoing progress at the automaker's new $45 million Advanced Manufacturing Center in Redford, Michigan.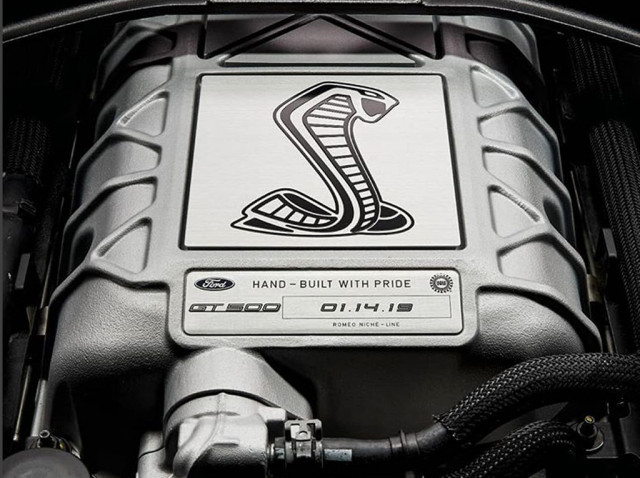 2020 Ford Mustang Shelby GT500 teased ahead of 2019 Detroit auto show debut
Inside the facility, 3D printers are busy churning out the brake components for the 2020 Shelby GT500, and the center houses 23 3D printers in total. Ford also said it continues to work with 10 different 3D printing companies to develop applications for future vehicles and components. Nylon, sand, and carbon are a few of the materials Ford is experimenting with today, and without any other details, Ford said one application under development could save the automaker $2 million per year.
The 2020 Mustang Shelby GT500 won't be the first Ford to include a 3D-printed part, though. In China, the market-specific F-150 Raptor includes an interior component sourced from a 3D printer. And at the automaker's Michigan Assembly Plant, 3D printers helped ensure quality as 2019 Ranger production kicked off. Ford said the machines played a critical role to ensure the mid-size truck launched on time and helped validate quality controls.
And it goes back further than recent history. Ford purchased the third-ever 3D printer itself back in 1988. Today, the company operates 90 3D printers to produce parts and tools for production processes. Other automakers have also jumped onboard the 3D printer bandwagon. Mercedes-Benz and Porsche, notably, have 3D-printed obscure replacement parts out of metal.
We'll see the new Mustang Shelby GT500 finally make its debut at the 2019 North American International Auto Show next month. Ford says to expect over 700 horsepower from the super muscle car, and we'll surely learn more about the 3D-printed parts that went into the car as well.
Source: Motor Authority